License from random.org
The key of each game room is licensed, as indicated by the filled fields (License @) on Random.org.
How to properly check for fairness on random.org?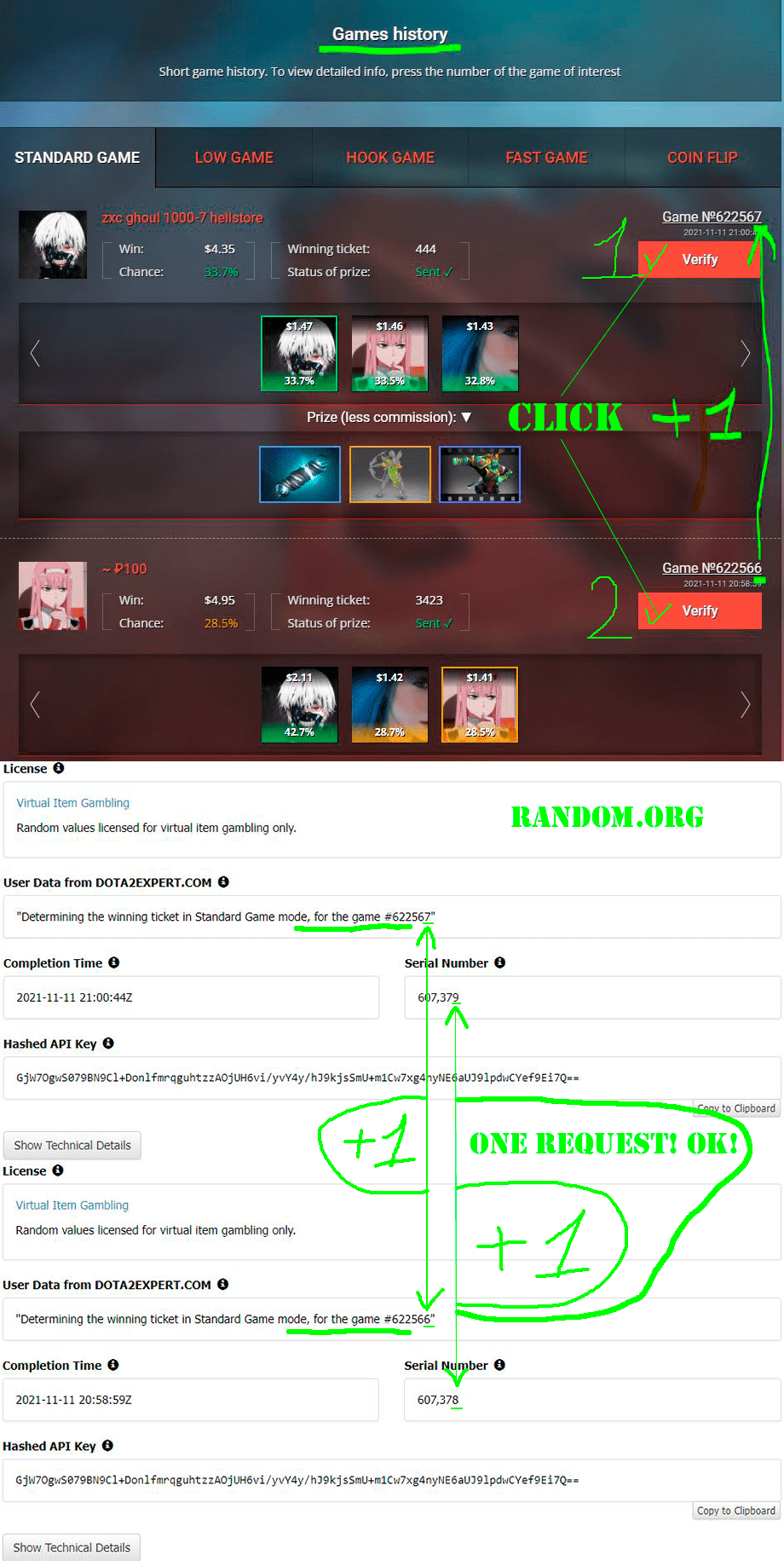 Each game room uses its own key.
Below is a screenshot where you can see the license to check the ticket and its sequence.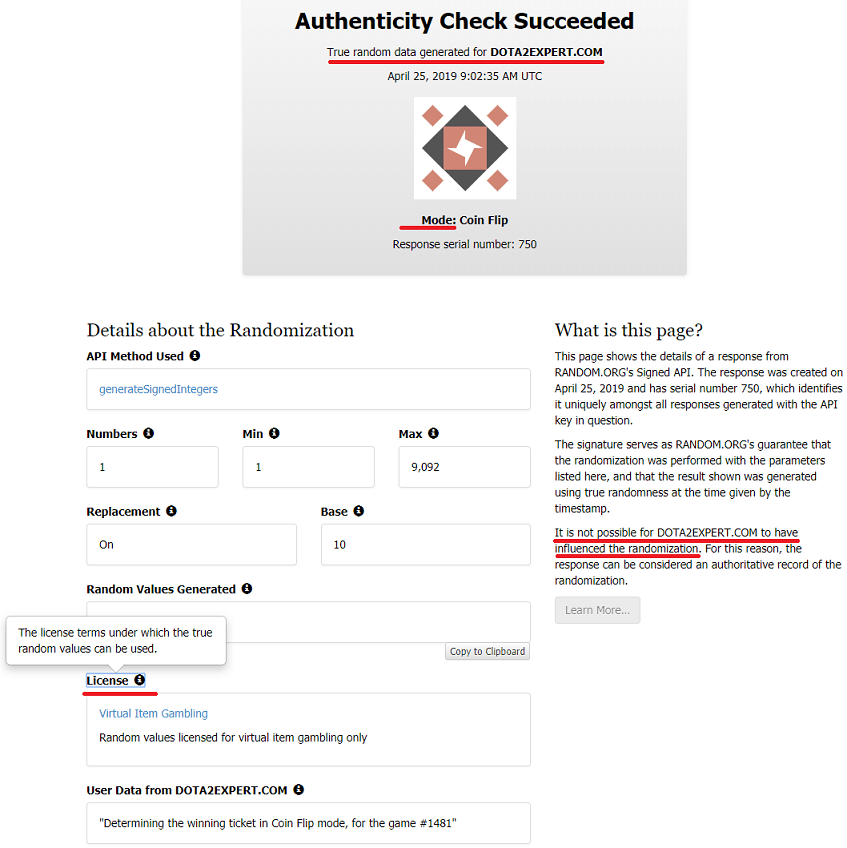 We do everything so that the games are available for testing by the players. We use the Random.org ticket determination system as a guarantee of reliability, honesty and openness when choosing a winning ticket.
Chat
[en] Authorized
▼ Unread: 0 ▼
Authorization is needed
If your age is less than 21 years - leave the project
I have read
the rules
and fully agree with them;
Standard
Low
Big
Fast
Coin Flip
Nick:
On the site since:
Number of wins: (for month)
Defeats: (for month)
Win rate:
Sum of prizes: (for month)
Max bet: (for month)
Status: (HERALD) (GUARDIAN) (CRUSADER) (ARCHON) (LEGEND) (ANCIENT) (DIVINE)
◄ next 10 games
History of games
previous 10 games ►